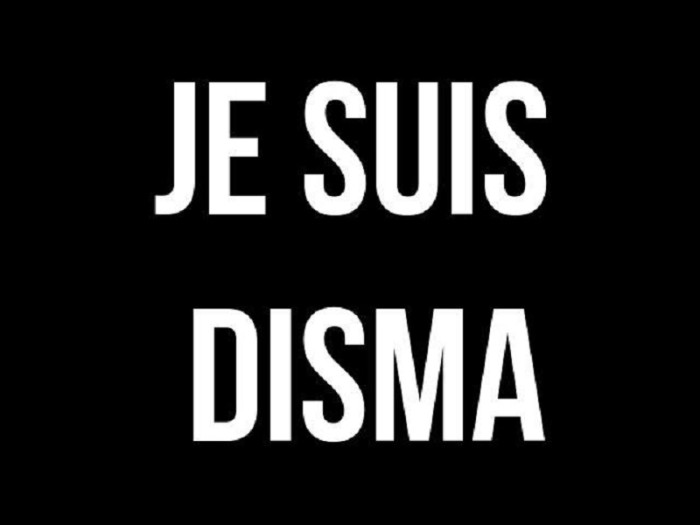 People think like they eat, so when someone talks about heavy metal being destroyed, they envision it being completely consumed like a donut before coffee. In reality, destruction is more like tainting, namely that if I spill a thousandth of a drop of nerve gas on your donut, you won't want to eat it, ever.
Heavy metal can be destroyed if enough of it becomes hogwash that the smart people flee. Someone would say that has already happened, but I go for the more cheerful "in progress" designation. When a certain amount — say, 20% — of people surrounding metal are the same idiots that one finds everywhere else, or worse highly specialized types of idiots like hipsters, then the good people abandon the genre and it becomes swallowed up by people who do not understand it. They quickly convert it into the Same Old Thing the way they do to every genre and soon it sounds a lot like regular rock music with some heavy distortion and a metal riff now and again. It "lives on" in a different form, but for practical purposes, it is dead.
With revelations emerging that SJWs in punk bands who banned Disma from the Netherlands Deathfest wanted to go after another band first, but when they couldn't find an excuse for a beatdown there had to attack Disma instead, it has become clear to metalheads that they are under attack. Because of the way SJWs behave, you can no longer not take a side; you are either with the SJWs, or their enemy, in their view. This is driving many metalheads to the anti-censorship side because, independent of political view, we realize that allowing bully gangs to form lynch mobs to witch hunt "bad" thought will result in the destruction of metal.
These incursions are part of a larger pattern. When Mastodon gets shamed and forced to apologize for having scantily-clad women in their hard rock videos, and then Metalgate was launched when SJWs tried to censor non-SJWs on metal mailing lists, it seemed that it was a cluster of events. Then we saw SJWs faking the news and a series of new attacks on actual metal bands by these pretenders. There's a list of articles published since AD 2000 in which journalists and their lackeys in certain hipster bands and labels push for guilt that leads to censorship. In their view, there is one good way to be, and everyone else is pure bad. Like a light switch: it's either set to "Full SJW" or it is off, and you should feel bad.
What is frightening about this is how easily SJWs can succeed. Different groups have been trying to take over heavy metal for years because heavy metal is a media signal for rebellion that cannot be bought out with ready cash money like every other "movement" in our time. We're used to politicians pretending to regulate a group when they are in fact working for that group, or journalists representing entrenched political interests while pretending to be objective. When the FBI talks about corruption threatening the soul and fabric of the US, this — in part — is what they mean. It is relatively easy to take over a genre, turn it into a megaphone for political views, and then discard it when the trend is over. Christians, the far-right, the far-left, and other groups have tried to assimilate metal in this way.
Industry is backing the SJW incursion because it will allow them to make a lot of money in the short term and then transition into selling rock music, which is what they do best because it is easy to make a lot of it and if no stronger option, like metal, exists, to sell a lot of it to an audience bored with pop. Like the Republicans, rock and especially heavy rock are the controlled opposition to sugar-pop but if the industry has its way, will not be really all that different. Media supports industry. Apparently, so do the metalfests. We are seeing a situation where once again metal stands alone, hated by all, but this time our enemies are using passive-aggression to try to take over metal, instead of trying to outright ban it.
Those who love metal will be standing up to protect it. Unlike SJWs, the anti-censorship side does not demand that you adopt a political orthodoxy. It simply says that we need to stop pre-filtering music by whether it has the "correct" political outlook, and need to start being more open-minded. Mention any group and you have immediately assumed they are all the same; not all Democrats or all Republicans are identical. Among there, some interpretations of those belief systems are in fact more advanced than others. Having free speech allows, much like natural selection, better ideas to rise to the top, and this means that we all benefit from clearer information. It's questionable why anyone would want to stop that — well, unless they want to control your minds through music, of course.
4 Comments
Tags: censorship, hipsters, metalgate, political correctness, scantily-clad women, sjws