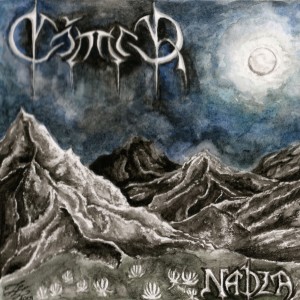 One of the enduring critiques of modern metal bands is their lack of stylistic coherence. The mashing of various genres and influences over the course of an album with no unifying principle produces a product that is difficult to absorb from start to finish.
On their newly released album Nadia, Cóndor attempt to solve this dilemma by creating what may best be described as contemplative metal. Composed with a purpose, the metal sections of the album album consist primarily of low-to-mid-paced riffs ranging the gamut from doom, death, and black metal. These are complimented by influences from progressive rock, in which tonal contrasts add nuance and a way of connecting differing parts within the album.
What this band does well is elegantly shaping this vast array of influences into a package that is understandable and actually enjoyable to listen to. Everything is structured with care and attention, avoiding the "genres in a blender" sensation that many of their contemporaries produce. Throughout the span of a single track, snapshots of each moment lead organically into the next, while low-pitched vocals provide a sturdy framework and induce continuity. At the conclusion of the album, the listener feels as if he experienced something meaningful, which is at the heart of metal and unfortunately is something that often seems missing among contemporary bands.
Curmudgeons (of which the author admittedly is) will initially be put off by the non-metal elements and unorthodox structure. However, when viewed in context of the whole, these fall into place and do achieve meaning within the album, producing something both the strident Hessian and modern metal fan can appreciate.
10 Comments
Tags: condor, death metal, Nadia, Speed Metal