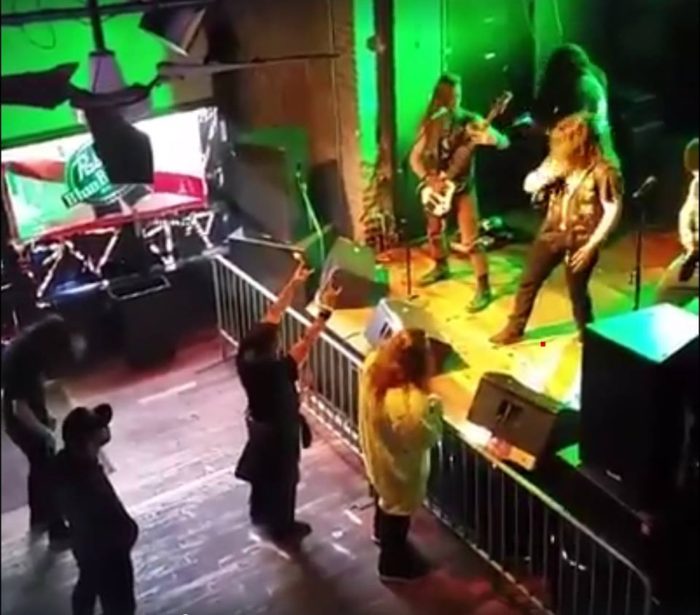 Shawn Wright and what remains of Baltimore social justice warrior crustcore band Bestial Evil USA have apparently decided to reunite according to their Fuckbook page:
So after much thought on behalf of Myself, Nicky T and the Fans, WE have decided we are not done. We have put too much into this. All of you that wanna slander bring it! We return with an all new line-up! \m/ that's right!!!!!
Bestial Evil have reunited for all three people who thought that Infectious Cross was a commendable work of antifascist, genderfluid propaganda. Only three as the redheaded furry on the right wandered in drunk from the Baltimore Comic-Con thinking the Sidebar was a Chuck E. Cheese. He was disappointed that even though Bestial Evil claim to be bisexual, no band member would put on the cowsuit and reem his rectum with the cryogenic feces. Now that token black "bi-sexual" (sic) guitarist Kevin Rucker's two foot long, "ritual fecal phalli" are gone, how will Bestial Evil possibly attract the coprophiliac crust punks yearning for authentic black shit out of a black-skinned man?
12 Comments
Tags: baltimore, bestial evil, bestial evil (US), bestial evil (usa), hipster bullshit, homosexuality, kevin rucker, metalgate, news, reunion, shawn wright, sjws